English Language School Malta – EEC-ITIS Malta Tourism & Languages Institute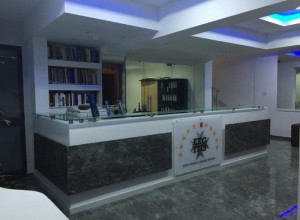 EEC-ITIS Malta Tourism and Language Institute is a merger of two schools, formally known as Malta Tourism Institute (ITIS) and EEC Language Centre. The Institute is also represented in the council of the Malta Association of Hospitality Executives (MAHE) in the field of education especially in hospitality and catering. .
The Institute is centrally located close to many shops, cafeterias; take away shops, three banks, post office, bus stops and only a few minutes' walk to Gzira, Sliema and St. Julian's.
The Institute's Languages Centre offers an interesting selection of different courses, the main area is English as a Foreign Language (EFL), including.
General English for children, teens and adults,
Intensive English courses
One to one
English for specific purposes,
English plus Practice Placements,
English for Executives
Summer Camp programmes and much more. It also offers teacher trainer courses. .
The Institute's Tourism Centre offers programmes in International Tourism and Hospitality Management from Certificate to Higher Diploma. The programme can be completed in 18 months including internship..
EEC-ITIS Malta is committed to advance education and training in and for industry and by a diversity of means encourage and develop creativity and learning, for the benefit of the community in the country in which the Institute's students reside. To advance, preserve and disseminate knowledge and culture through teaching and the influence and example of corporate life to promote wisdom and understanding. Our mission is to provide every student with the best possible opportunity to acquire relevant up-to-date knowledge of the subject area of International Tourism Management and Languages; to develop skills appropriate to his or her present and likely future needs. Our mission permeates and underpins our approach to teaching and learning. The particular needs, and therefore the particular combination of knowledge and skills required varies greatly from one group of students to the other, mainly because of the diversity of nationalities in student body and the various first job destinations which are likely to arise.

Why Malta? – Why EEC School?
Why Malta?
An Island full of sunshine, crystal clear waters and renowned friendly people, makes Malta an obvious choice by many people all over the World as a perfect place to study English. English is the Maltese official second language and is spoken by everyone. Ever increasing demand by students to learn and practice English, in this unique Mediterranean Island, certifies Malta success in this field and has earned its reputation of being one of the finest resources for students to study English as a foreign language. Being a excellent holiday resort Malta is also a treasure trove of art, history and stark beauty out of all proportion to its size.
english language school in malta | english language schools in malta | english language schools malta | englsih language school malta | english schools malta